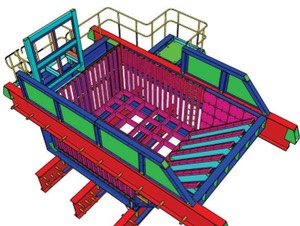 PROVIDING TURNKEY SOLUTIONS FOR THE MINING INDUSTRY
Zinpro Zambia Limited aspires to support the mining industry by applying its experience and expertise to provide Turnkey Project Solutions in a safe, effective and efficient manner.
We also aim to be the preffered EPCM contractor in our sector of operation in the Zambia mining industry within the next 5 years. This may be possible due to out track record in providing workable Turnkey solutions.
WE HAVE WORKED WITH THE WORLD'S MOST SOPHISTICATED BUSINESSES ON MARKET LEADING ENGINEERING WORKS
Over the years, we have achieved milestones after milestones on different projects. Some of them have been very challenging but our dedicated team have managed to overcome these challenges and get the job done and delivered all to our clients satisfaction.
OUR COMMITMENT TO HELP OUR CLIENTS DELIVER THEIR STRATEGIES HAS SEEN US BUILD A TRULY GLOBAL NETWORK
At Zinpro Zambia, our ultimate goal is to give our clients the best services and quality of work in the most cost effective manner. And so far, we have managed to achieve that. We are grateful for the commitment and support they have given us so far.
"The Company has contributed immensely to various charities that support the vulnerable community on the Copperbelt."